Kayla:
She is wrapping up first semester of junior year! Yikes. She has about half of her minutes for her driver's license. Yikes! And next semester she starts a class called College Skills that helps her navigate the process of finding and applying to college. Yikes!!!!! There really is a lot going on as she is learning to navigate the challenges that school presents and we learn new strategies to help her. She is the head of the building committee for robotics club too. In the meantime,here are some songs from her recent christmas concert. To find Kayla, look for a girl standing between two flags. Now look slightly to the left. See the bangs just visible over a music stand? That's Kayla.
Up first is Triptych 1.

She didn't like Triptych2, so here is Triptych 3.

Her favorite is this one, Celtic Carol. It's a Lindsay Stirling song.

Kayla really loves her school. Being a Sacred Heart school, they can celebrate Christmas! There are trees and decorations all around. A tradition is that a nativity is set up on a table by the chapel, and every girl in the school gets to be a lamb that she places. Here is a photo of the scene.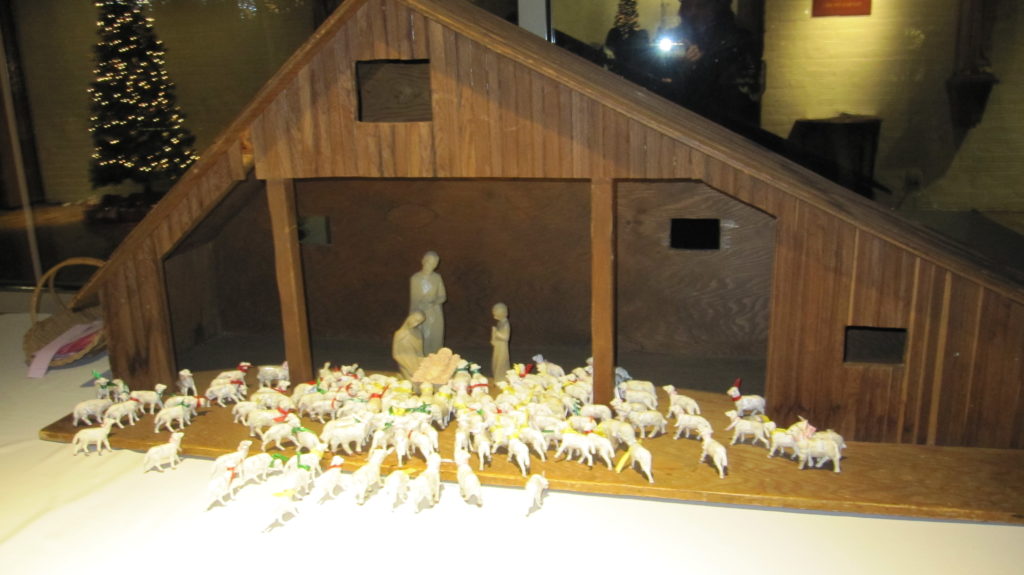 And here is Kayla's lamb, the second red from the left. Look close and you can see the label.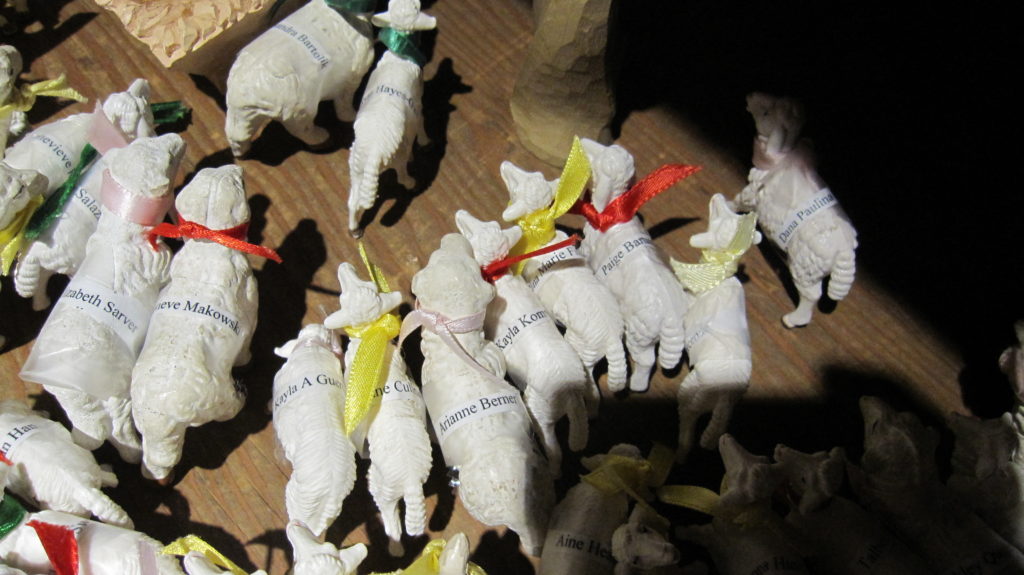 Ashley:
She's had a super busy year! Being in 8th grade means confirmation. This past weekend, the confirmands went downtown for an overnight retreat and service day at a domestic violence shelter. Kevin chaperoned too. The very next day, Ashley had her belt test. She earned 3 stripes and advanced from low purple to high purple! Her next test is in the spring, and she will have to really work extra hard to color up as she needs a 4 stripe score to do that (the highest score given). Should she succeed, she would be a brown belt. If not, she will earn her brown belt one year from now. Right after her belt test was her piano recital. The piano at the nursing home was SOOOOO badly out of tune, and people kept holding loud conversations while the kids played. Ashley asked that we not video those but instead let her do it on our piano. The special part of these three pieces is that she chose them and she edited them with help from her teacher into something manageable. Here she is!
The Gift
Next up is Have Yourself a Merry Little Christmas. Our cameraman was not so good about helping her turn pages….
We finish with her show stopper (she was the last performer): Where Are You Christmas?

Too cool for the whole recital business? Nope! While waiting for her turn, a shaft of sunlight sneaked between some curtains and was blinding her. She didn't want to move during another child's performance, so I handed her my glasses.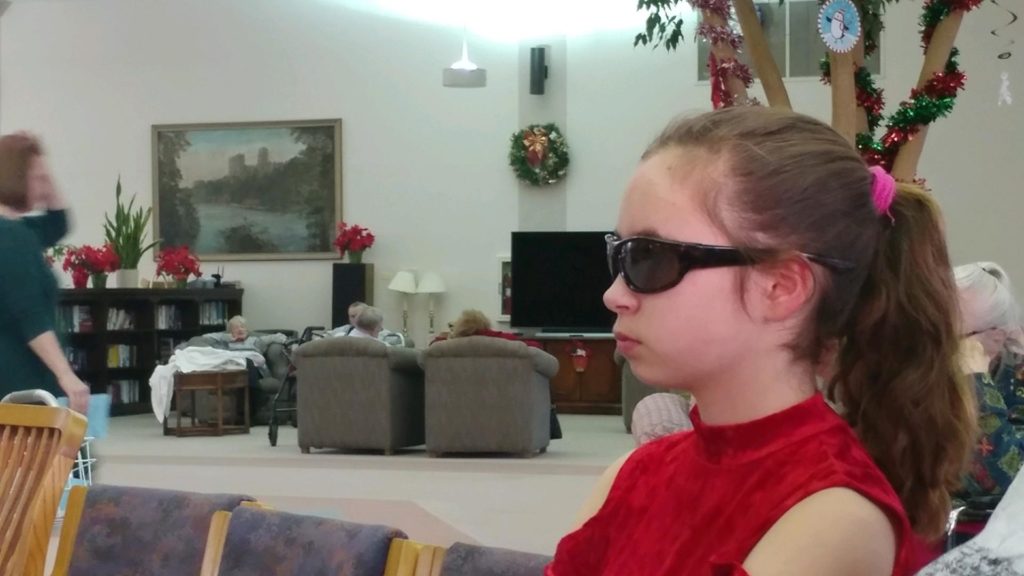 She is just growing up too fast and looks it in this photo! Ashley has applied to Woodlands also and is excited at the chance to go. She continues to draw and be musical and just be an awesome kid.